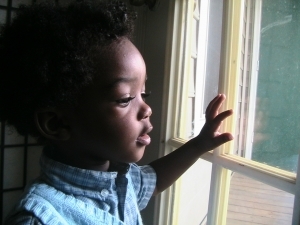 Lead paint removal is likely one of the most important projects you can have performed on your property – residential or commercial – if it was built before 1978, the cutoff date of lead-based materials including paint. According to the Environmental Protection Agency, there are three most common sources causing lead poisoning, including:
Deteriorating lead-based paint
Lead contaminated dust
Lead contaminated soil
If your property was built before 1978, we would be happy to come out and see whether or not you could utilize our services. The more you know about lead, the more you will know that you should not take a wait-and-see approach.
Our lead paint removal makes life safe for those who occupy your building, and increases its value.
Call today for your free estimate at 919-510-0140.
There is a very wide range of health liabilities that are the result of lead, a toxic metal used for decades in various products throughout the home. Consider what you may be risking if you do not seek out professional lead paint removal – seizures, learning disabilities, behavioral problems and even death! That is just the beginning of the health effects. Sadly, children under the age of 6 are most vulnerable.
According to the EPA, paint used in homes before 1978 is the primary source lead poisoning. The following should be stern warning signs for you to seek our lead paint removal:
Peeling paint in windows and window sills
Chipped paint on doors and door frames
Cracking paint along stairs, railings and banisters
Broken down paint on fences and porches
All of the above are features throughout a building to which children have easy access; in fact, they will tend to linger in these areas. Do not wait to regret your decision (or lack thereof) for lead paint removal. We are happy to provide you with a free consultation as to whether you require our services, how much it will cost and how quickly it can be done.
Something else to consider is the fact that lead does not go away just because you cannot see it crackling on surfaces throughout the home. When the paint begins to deteriorate it will flake into dust and become part of the environment. There is no reason to live with your property as a health risk to all who enter; we offer our seasoned expertise and cost-effective solutions in lead paint removal for a safe and healthy abode.
If children are around a property with lead paint, they are particularly vulnerable because they are more prone to put their hands to their mouths; their growing bodies absorb lead to a greater degree; and children's brains and nervous systems are more sensitive the damaging effects of lead.
However, adults are also prone to the harmful consequences of lead, and lead paint removal is beneficial to everyone who enters your property. The effects of lead to an adult can be the following:
Nerve disorders
High blood pressure and hypertension
Reproductive malfunction in both men and women
Muscle and joint pain
Concentration and memory problems
Avoid all of these problems in your health and that of the people you care about the most. There is little debate over the merits of lead removal, and we make this process hassle-free.
We are an EPA-certified lead-safe firm. Lead paint removal makes a home safe for everyone.
For your free estimate call us at 919-510-0140.
We offer certified lead paint removal in Raleigh, Durham, Chapel Hill, Cary, Morrisville, Holly Springs, Apex, Fuquay Varina, Garner and Wake Forest, North Carolina.