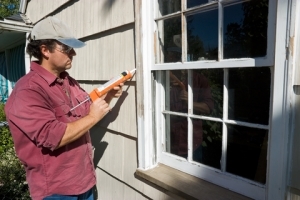 Home repair services are an essential component of our work for yielding maximized surfaces of your walls. As a professional painting firm with an established name in the community, our additional services that troubleshoot issues on your home's exterior are vital for making your curb appeal all that it can be. Because we take pride in our results, we want to do all that we can in making them the most spectacular, which may require taking some carpentry measures on your home.
Let our home repair services complete your home. It's not just cosmetic; our work improves structure. Call today for your free estimate at 919-510-0140.
When you sign us up for your project, we take a comprehensive view of your home to see how our industry-leading paint holds up on your walls. However, if your walls are not in excellent shape then we will recommend our home repair services. After all, your walls experience plenty through the years, especially on the exterior, which is why we include for your benefit the following:
Safe pressure washing
Deck cleaning and refinishing
Waterproofing
Drywall repair
Carpentry fixes
Window re-glazing
Kitchen cabinet refinishing
Plastering
More
Our home repair services are a handy solution when your primary goal is to beautify your property, but you do not want to hire multiple contractors to that end. Perhaps while we are painting your chimney we see flashing that is deteriorating, or there are "nail pops" that we may hammer, or sections of wood have rotted. We can handle these tasks and we are happy to do so.
Here in North Carolina we enjoy a wonderful climate and region. If we head west we can enjoy year-round cool weather and mountains, and to the east there are beaches and warmer temps. We are a southern state, which means we have a fantastic year-round climate, but we also face challenges leading to home repair services. Here are some of them:
Sun & heat … Though we have our moments of relief (sea breezes in some areas, mountain cool in others) we exist in a subtropical region with summers that are long and hot. Heat tends to break down materials with greater speed than cooler temps.
Humidity … Factor in the water content in the air, and material such as wood frequently demands our assistance in home repair services. Water is the most destructive element for property throughout the world – sometimes the destructive factor is manifested via air quality.
Rain … In a subtropical climate we get those summertime downpours that may lead to flooding, especially when it is caused by a tropical system moving through the region. Water is a challenge to all materials, including paint and wood, and we have the most effective solutions.
The cold … Our state has range, which means as well as those hot and steamy days we also have frequent subfreezing temperatures that stress various materials, calling for the recommendation for our home repair services.
There are some signs of wear and tear that you just do not want to paint over. A nice looking home should reflect the latent sound structural quality of your property. Our comprehensive services ensure that your handsome new paint matches your home's soundness.
Our beautifying efforts involve more than paint; we feature home repair services for top curb appeal. Get your free estimate now by calling 919-510-0140.
We do it all with home repair services in Raleigh, Durham, Chapel Hill, Cary, Morrisville, Holly Springs, Apex, Fuquay Varina, Garner and Wake Forest, North Carolina.